Тур U2 THE JOSHUA TREE TOUR 2017 начнется в мае
U2 Unveil 'Joshua Tree 2017′ Tour Dates
U2 will spend the summer on the road celebrating the release of their watershed 1987 album The Joshua Tree by performing the entire LP in concert.
«Recently I listened back to The Joshua Tree for the first time in nearly 30 years,» Bono said in the tour announcement. «It's quite an opera. A lot of emotions which feel strangely current, love, loss, broken dreams, seeking oblivion, polarization . all the greats. . I've sung some of these songs a lot . but never all of them. I'm up for it, if our audience is as excited as we are. . It's gonna be a great night.»
«It seems like we have come full circle from when The Joshua Tree songs were originally written, with global upheaval, extreme right wing politics and some fundamental human rights at risk,» added guitarist the Edge. «To celebrate the album — as the songs seem so relevant and prescient of these times too — we decided to do these shows, it feels right for now. We're looking forward to it.»
Tickets for the tour, which begins May 12 in Vancouver, go on sale for U2 subscribers Jan. 11; public sale is scheduled to start Jan. 16 in Europe and a day later in the United States. The tour's North American leg, which features support from opening acts Mumford & Sons, the Lumineers and OneRepublic, includes an appearance at Bonnaroo — the band's first-ever U.S. headlining performance.
As the Edge told Rolling Stone, the Tree dates give the band an opportunity to celebrate its storied past without curtailing its commitment to new music — which includes the impending release of Songs of Experience, an LP he says they temporarily held off on releasing so they could «make sure that it really was what we wanted to say.» That delay gave them an opportunity to reflect on a record many still view as their crowning achievement, and hear it in the context of current events.
«The two sort of coincided and we decided we were gonna do some shows. And we've never given ourselves the opportunity to celebrate our past because we've always as a band looked forward, but I think we felt that this was a special moment, and this was a very special record,» he added. «So we're happy to take this moment to regroup and think about an album that's so many years old, but still seems relevant.»
U2: The Joshua Tree 2017 Tour Dates
5/12 — Vancouver, BC — BC Place
5/14 — Seattle, WA — CenturyLink Field
5/17 — Santa Clara, CA — Levi's Stadium
5/20 — Los Angeles, CA — Rose Bowl
5/24 — Houston, TX — NRG Stadium
5/26 — Dallas, TX — AT&T Stadium
6/03 — Chicago, IL — Soldier Field
6/07 — Pittsburgh, PA — Heinz Field
6/8-11 — Manchester, TN — Bonnaroo Festival
6/11 — Miami, FL — Hard Rock Stadium
6/14 — Tampa, FL — Raymond James Stadium
6/18 — Philadelphia, PA — Lincoln Financial Field
6/20 — Washington DC — FedExField
6/23 — Toronto, ON — Rogers Centre
6/25 — Boston, MA — Gillette Stadium
6/28 — East Rutherford, NJ — MetLife Stadium
7/01 — Cleveland, OH — FirstEnergy Stadium
7/08 — London, UK — Twickenham
7/12 — Berlin, DE — Olympic Stadium
7/15 — Rome, IT — Olympic Stadium
7/18 — Barcelona, ES — Olympic Stadium
7/22 — Dublin, IE — Croke Park
7/25 — Paris, FR — Stade de France
7/29 — Amsterdam, NE — Amsterdam Arena
8/01 — Brussels, BE — Stade Roi Baudouin
How Rock's Biggest Acts Got Their Names
Тур U2 THE JOSHUA TREE TOUR 2017 начнется в мае
Новости • 11 Января 2017 в 00:00
альбом: The Pinkprint
альбом: Группа крови
альбом: Изумрудные хиты
альбом: Последний герой
альбом: Ветер с моря
альбом: Dangerous Woman
альбом: Звезда по имени Солнце
Twenty One Pilots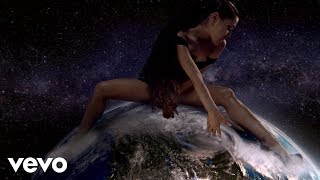 Jeroen van Veen
4WORDS в соцсетях
© 2021 4WORDS MUSIC — Все о музыке. Все права защищены. Копирование материалов с сайта возможно только с разрешения администрации.
Все материалы (фото, видео, аудио, тексты) представленные на сайте предназначены только для предварительного ознакомительного просмотра / прослушивания / чтения.
Все права на исходные материалы принадлежат соответствующим организациям и частным лицам (авторам).
Более подробно об авторских правах читайте в разделе «Авторское право».
Тур U2 THE JOSHUA TREE TOUR 2017 начнется в мае
Тур U2 THE JOSHUA TREE TOUR 2017, приуроченный к 30-летию альбома 1987-го года The Joshua Tree, начнется в мае в Америке. Примечательно, что в рамках концертов в шестнадцати городах, ирландские рокеры впервые станут хэдлайнером на крупном американском фестивале Bonnaroo. На концертах группу будут поочередно сопровождать сразу три открывающих коллектива – Mumford & Sons, The Lumineers и OneRepublic. Американская часть тура стартует 12-го мая в BC Place в Ванкувере и закончится концертом 01-го июля на стадионе FirstEnergy в Кливленде. По окончании американских гастролей U2 полетят в Европу, где на данный момент у них запланированы восемь концертов в компании Noel Gallagher's High Flying Birds.
Примечательно, что альбом The Joshua Tree будет впервые исполняться полностью на сцене. Музыканты уже подготовили программу так, чтобы удовлетворить запросы своих поклонников. Для любителей классики со сцены обязательно прозвучат хиты "Where The Streets Have No Name," "With or Without You" и "I Still Haven't Found What I'm Looking For". Для любителей более хулиганистых U2 музыканты подготовили "Exit," "Trip Through Your Wires" и "In God's Country." Также впервые живьем будет исполняться песня "Red Hill Mining Town."
Официальный тизер U2 THE JOSHUA TREE TOUR 2017:
Американский тур U2 THE JOSHUA TREE TOUR 2017:
Май
12 – Ванкувер @ BC Place*
14 – Сиэтл @ CenturyLink Field*
17 – Санта-Клара @ Levi's Stadium*
20 – Лос-Анджелес @ Rose Bowl**
24 – Хьюстон @ NRG Stadium**
26 – Даллас @ AT&T Stadium**
Июнь
03 – Чикаго @ Soldier Field**
07 – Питтсбург @ Heinz Field**
11 – Майами @ Hard Rock Stadium***
14 – Тампа @ Raymond James Stadium***
18 – Филадельфия @ Lincoln Financial Field**
20 – Вашингтон @ FedExField**
23 – Торонто @ Rogers Centre**
25 – Бостон @ Gillette Stadium**
28 – Ист-Ратерфорд @ MetLife Stadium**
Июль
01 – Кливленд @ FirstEnergy Stadium***
*Концерт открывают Mumford & Sons
**Концерт открывают The Lumineers
***Концерт открывают OneRepublic
Если вы нашли ошибку, выделите фрагмент текста и нажмите Ctrl+Enter.
U2 The Joshua Tree Tour 2017
BIGGEST TOUR OF THE YEAR CLOSES WITH A RECORD BREAKING FOUR SOLD OUT STADIUM SHOWS IN BRAZIL
TOUR SEEN BY OVER 2.7 MILLION FANS IN JUST 51 DATES
RAVE REVIEWS ACROSS THREE CONTINENTS
News provided by
Oct 25, 2017, 22:05 ET
Share this article
Share this article
NEW YORK , Oct. 25, 2017 /PRNewswire/ — U2's acclaimed The Joshua Tree Tour 2017 came to a triumphant close in Brazil tonight. As the only band ever to have played four successive shows at São Paulo's Morumbi Stadium, U2 have smashed their own record for ticket sales in the city with over 280,000 Brazilian fans turning out to see the Dublin band in less than a week.
Having played to over 2.7 million fans in just 51 shows across North and South America , the UK and Europe , and Mexico , The Joshua Tree Tour 2017 is the most successful tour of the year.
The Joshua Tree Tour 2017, a celebration of the original album and tour of the same name undertaken by U2 in 1987, featured the complete Joshua Tree album played in sequence plus a selection of highlights from U2's extensive catalogue of songs. The innovative staging included a new series of haunting and evocative films from Dutch photographer and film-maker Anton Corbijn – whose iconic photography accompanied the original recording — in brilliant 8k resolution on a 200 x 45 foot cinematic screen, the largest high-res LED screen every used in a touring show, behind the group in live performance.
The Joshua Tree Tour 2017, produced by Live Nation Global Touring, opened to rave reviews on May 12 th at BC Place in Vancouver and made its U.S. debut May 14th at CenturyLink Field in Seattle—the latter kicking off some of the most enthusiastic critical notes in the history of U2's relationship with America. Rolling Stone hailed the band as «a live act simply without peer» and USA Today noted «Thirty years can't dull searing music, hopeful lyrics or the captivating Irish band behind them.» The North American run featured 20 sold out stadium dates and U2's first ever U.S. festival headline June 9th at Bonnaroo before «…the biggest band in the world» arrived in Europe to play Twickenham Stadium, London on 8 th July, a performance which «oozes contemporary confidence and command. They are totally in their element.» (5/5 stars – The Guardian). The sold out European run saw the Dublin band return home to play to 78,000 fans in Croke Park, almost 30 years to the day after the played the legendary Dublin venue on the original Joshua Tree tour. In September, the band hit the road again taking in dates in Mexico City , Buenos Aires , Santiago de Chile and São Paulo, as well as a historic first ever visit by U2 to Bogotá, Colombia for an unforgettable show at the city's Estadio El Campin.
U2 The Joshua Tree Tour 2017 is produced by Live Nation Global Touring. UPS is the Official Logistics Provider of the tour.